The Jeffery Group Takes You to Grapevine
Grapevine Lake will be getting an estimated $50 million expansion to transform one of its parks to create a 'first-of-its-kind' in the U.S. In June 2018, the Grapevine city council approved the UPDATED master plan for Rockledge Park featuring indoor & outdoor event archery ranges, marine activities including sailing & fishing, a mountain bike skills course, clubhouse & education center, rock climbing, zip-lining, & an amphitheater! A joint partnership was formed to achieve this vision between the city of Grapevine, Texas Parks and Wildlife Department, & U.S. Army Corps of Engineers. Below are more details & a map of the layout of the approved master plan with some elements possibly changing as the project is carried out through start to finish.
Map: Rockledge Concept Map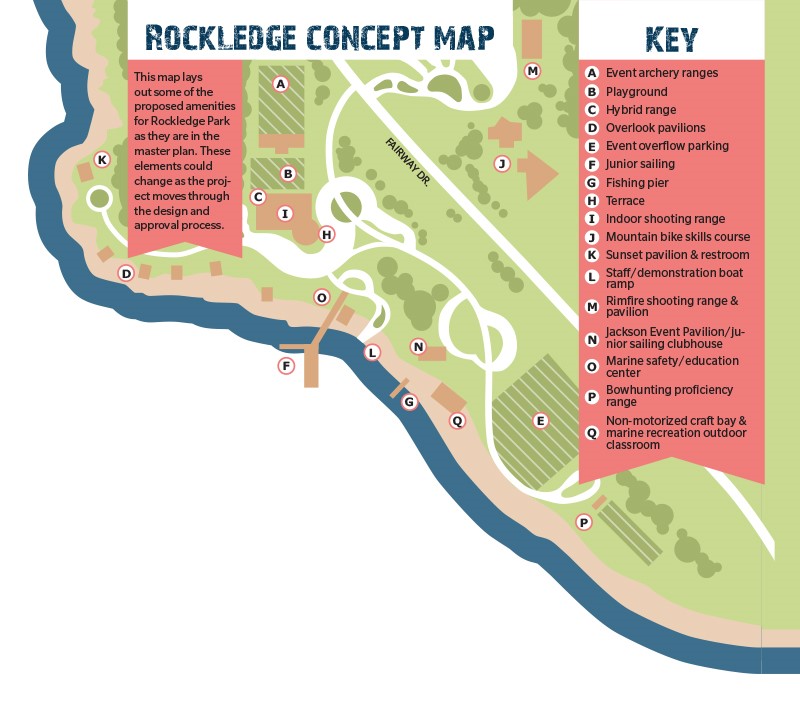 (Map Sources: Archery Trade Association, Grapevine Parks and Recreation Department, Sports & Fitness Industry Association/Community Impact Newspaper)
Photo: Rendered Drawing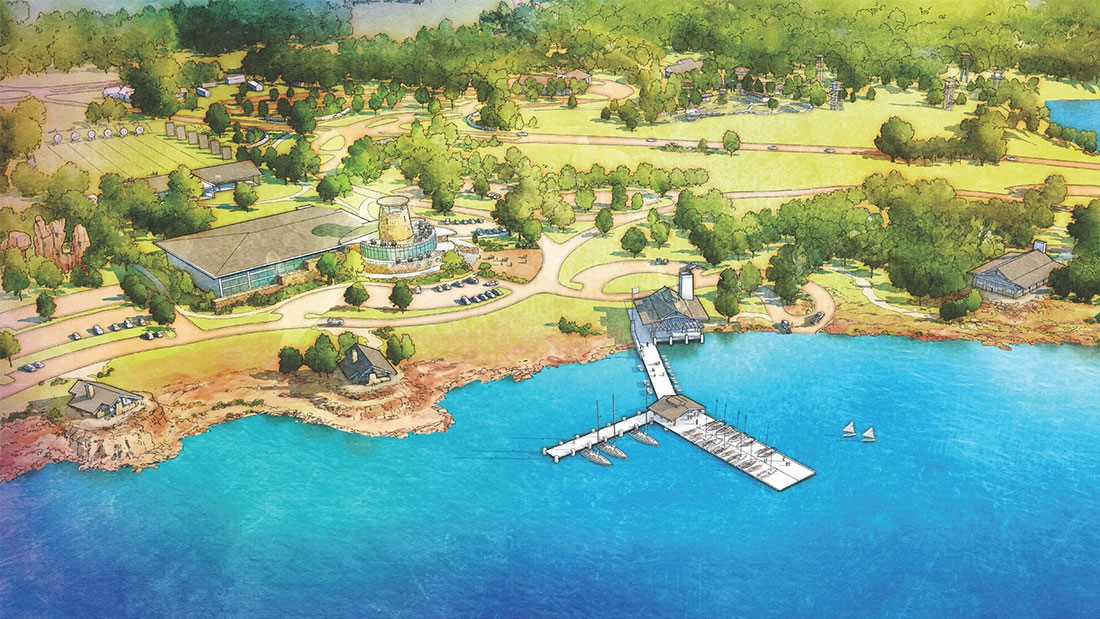 (Photo Source: Mesa Design Group)
The approved master plan was a huge win & step towards achieving the funding for the project with a $5 million federal grant applied from Texas Parks and Wildlife Department. Phase 1 of the project will commence as soon as the city and TWPD are approved for the grant & will take approximately 2 years to complete. This facelift is another piece of the puzzle for the city of Grapevine in developing a wonderful community & supporting a healthy local economy. Located only just a 4 minute drive, 6 minute bike ride, or a 15-20 minute walk from the new successfully booming Lakeside DFW development! The Lakeside DFW development located in Flower Mound has blossomed into a destination for residents from both Flower Mound & Grapevine as well as attracting visitors from nearby municipalities. In addition, right around the corner from Rockledge Park is the Grapevine Mills Mall, Grapevine Golf Course, & Bass Pro Shops. Grapevine is also working on another big project along the new 27 mile commuter railway between DFW Airport & Fort Worth called Grapevine Main Station stop with a boutique hotel among other amenities & a 38,000 sq. ft. event plaza available here on our website to read. With easy access to the DFW metroplex via highways nearby, numerous recreational opportunities, & the airport within a stone throw makes the region a great place to call home by striking a balance between all of life's elements that often goes missed. Located only 5-10 minutes away from the Dallas/Fort Worth International Airport, this sets the tone for an optimal community to nest yourself within to savor all the amenities Grapevine has to offer while having the accessibility to spread your wings and fly with a short trip to the airport. Mapped location below as well as listings available NOW in Grapevine through our free link below! The Jeffery Group constantly has its' eyes forward on community developments such as the ones mentioned above that incorporate the values essential to the residents within communities. The Jeffery Group is a Top Residential Real Estate Producer awarded in 2017 & 2018 by D Magazine as the "Best of Big D"! In August 2018, we were nominated by 360 West Magazine as a Top Producing Real Estate Group! We continue to strive for excellence by attention to detail through every step of the way for our clients. Feel free to play with our free MLS listing search below to find available homes & contact us when you need ANYTHING or have questions about any home. We are here to serve YOU & the community!
Listings in Grapevine available here through the Jeffery Group:
(https://www.thejefferygroupdfw.com/listings-search/#/734270873)
The Jeffery Group was awarded "Best of Big D" in 2017 & 2018
For Top Residential Real Estate Producer.
Map: Rockledge Park Google Map Location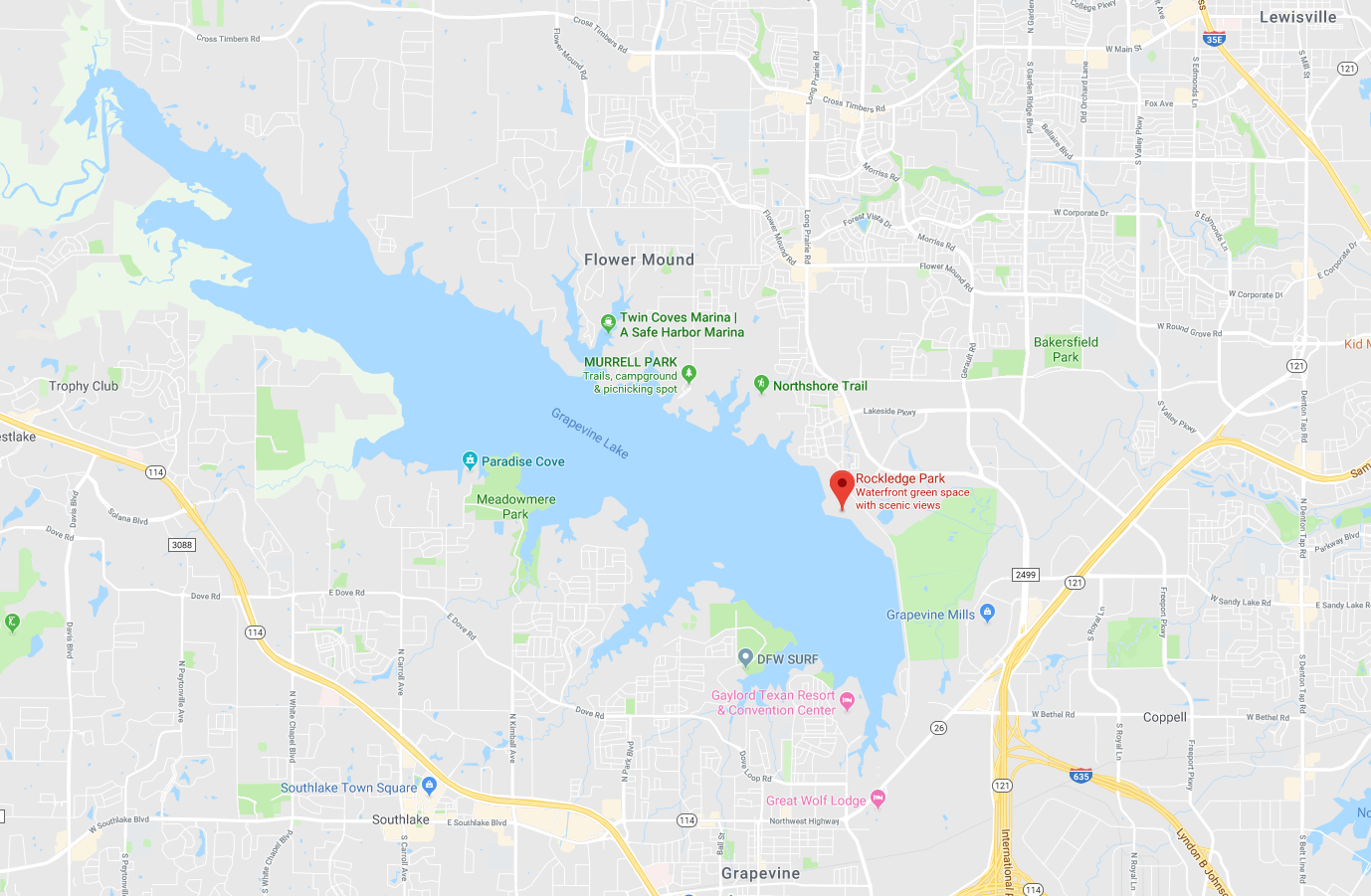 (Photo Source: Google Maps)
More blogs about other great developments, events, & communities available here through The Jeffery Group

Authored by: Drew Plaza