The Jeffery Group Takes You to the State Fair
The State Fair of Texas is underway! Yeehaw! But really…Big Tex is back! He's welcoming everyone to hit the Midway, grab some bites, and enjoy the rides. We have the details here for the 2018 State Fair including a dish called… "Texas Fried Hill Country"… Now we're talking! Texans have unofficially decreed turkey legs & Fletcher's corny dogs to be the backbone of fair food, but these new dishes have some heads turning this year. From the food, discounts, events & shows lined up for 2018, we have the specifics to get your journey underway. Grab a funnel cake & sit back because this is going to get good!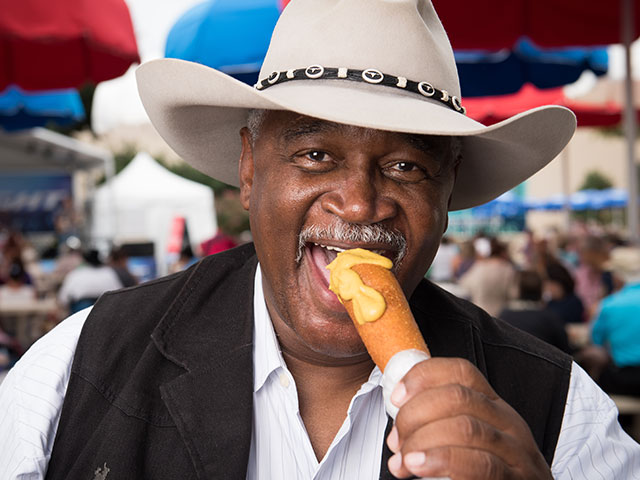 (Photo Source: Bigtex.com – State Fair of Texas)
The State Fair of Texas has various artists lined up for this year's fair including Ludacris, Aaron Watson, Hunter Hayes, Casting Crowns, and The Molly Ringwalds among others listed below on the Chevrolet Main Stage. There will also be concerts hosted on the Dr Pepper Stage & Midway Stage.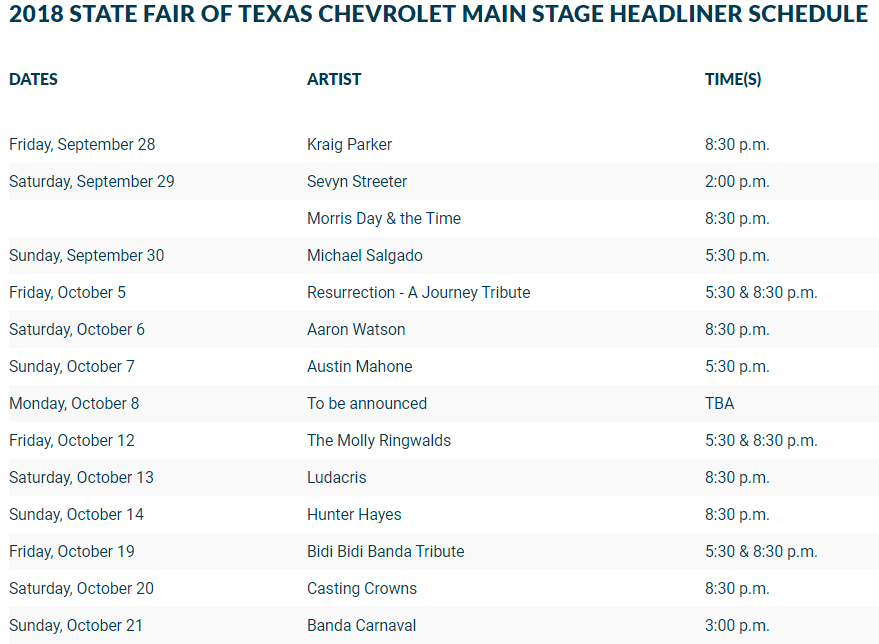 (Schedule Source: Bigtex.com – State Fair of Texas)
Now­­ the moment you are waiting for… THE FOOD! Obviously, the hometown favorite will always be turkey legs & Fletcher's corny dogs! However, this year's food lineup has some great additions as usual pictured below & ordered as follows from the top, left to right. ROW 1: Texas Fried Hill Country, Fernie's Hoppin' John Cake with Jackpot Sauce, Arroz con Leche (Sweet Crispy Rice). ROW 2: Cotton Candy Taco, Deep Fried Shepard's Pie, Deep Fried Skillet Potato Melt in a Boat. ROW 3: Texas Twang-Kie, State Fair Fun-L Cake Ice Cream, Corn Dog Ale? Alright so most of these look pretty incredible though I'm not really sure how to feel about the "Corn Dog Ale"…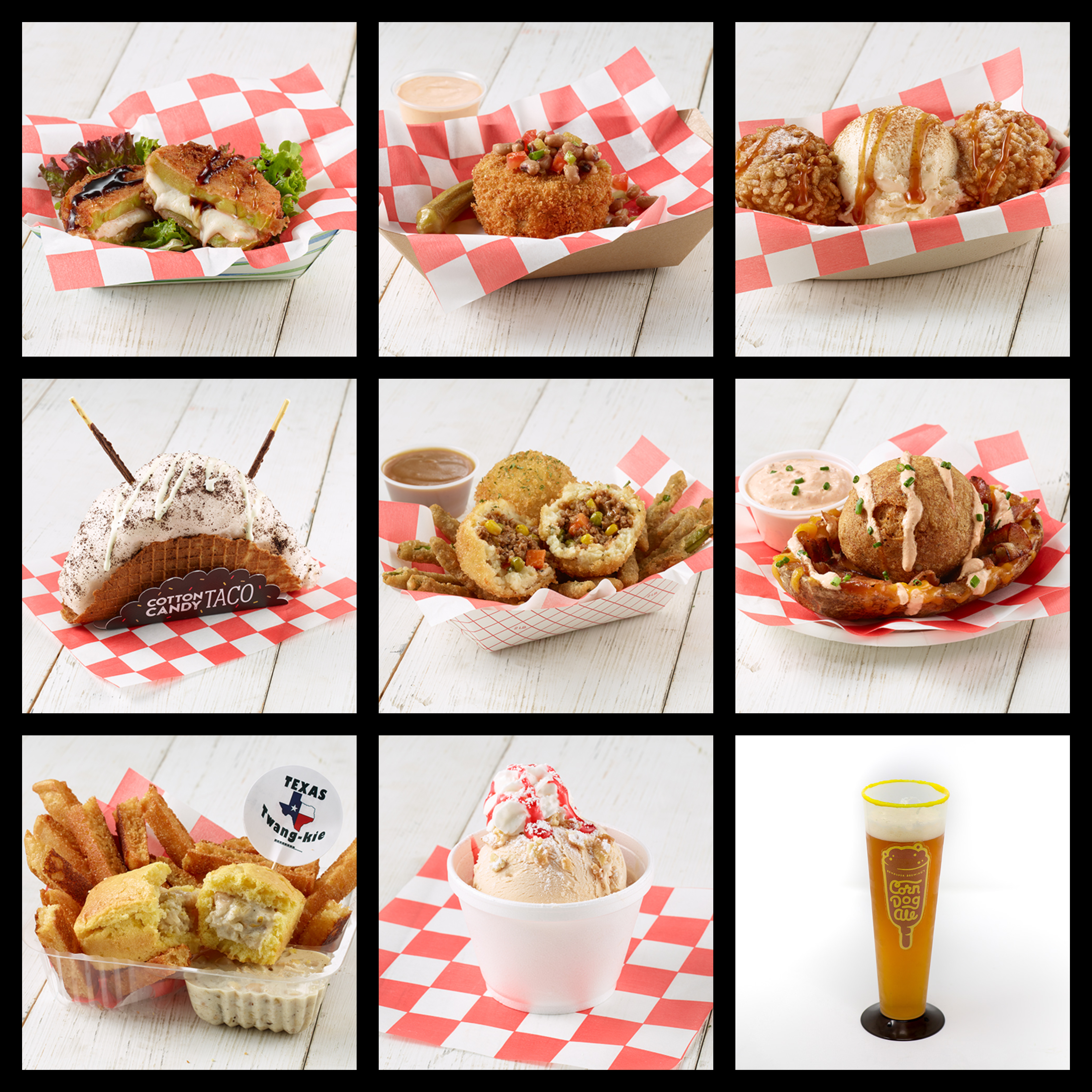 (Photos Source: Bigtex.com – State Fair of Texas)
More details on how these creations above were crafted, click here to check out all the ingredients.
New events & attractions this year
Home on the Range: Re-designed Little Hands on the Farm & petting zoo
Innovations in Agriculture exhibit: Urban indoor growing facility
Celebrating Texas Innovation exhibit: Theme of the 2018 State Fair
Dallas in the time of MLK exhibit: Focuses on Dr. King's speeches in Dallas in 63' & 66'
Livestock Birthing Barn exhibit: Experience the miracle of life
Amazing Archery Show featuring Frank Addington Jr.
All-Star Stunt Dog Show: From Ellen DeGeneres & Oprah Winfrey shows
Chulahoopusa: Bilingual pro hoop dancers
Team Big Air: Acrobatic basketball stunts
Backyard Steak-out & Pizzeria: New food spot with live music & shade
3 new rides on the Midway: The Y-Factor, Haunted Castle, Airmaxx
United States Marine Drum & Bugle Crops performances
Lone Star Nature Arts Competition Art Gallery: Winning entries on display
$$ State Fair of Texas Discounts $$
Kroger discounted general admission for $16.50 or season passes for $39 at grocery stores
Dr. Pepper half price after 5pm each day & get general admission for half price by surrendering empty can at the gate
McDonald's discounted coupons at McDonald's locations to get $5 off general admission or half off on children's ticket
Dr Pepper Half-off Tuesdays: Surrender empty can at gate & get a $9 admission ticket (Most rides on the Midway are discounted on Tuesdays!)
Wednesdays: Bring 4 cans of food to donate & receive a $4 admission ticket at the gate
Thursdays: Senior citizens 60 years & older get free admission
Coca Cola Half-Price Thursdays: Surrender empty 20 oz coke product at the gate & receive $9 admission ticket
Coca Cola Thrifty Thursdays: Discounted food items from 2-7 coupons (My personal favorite day to go if it's just for the food!) More info here!
Fairgrounds Map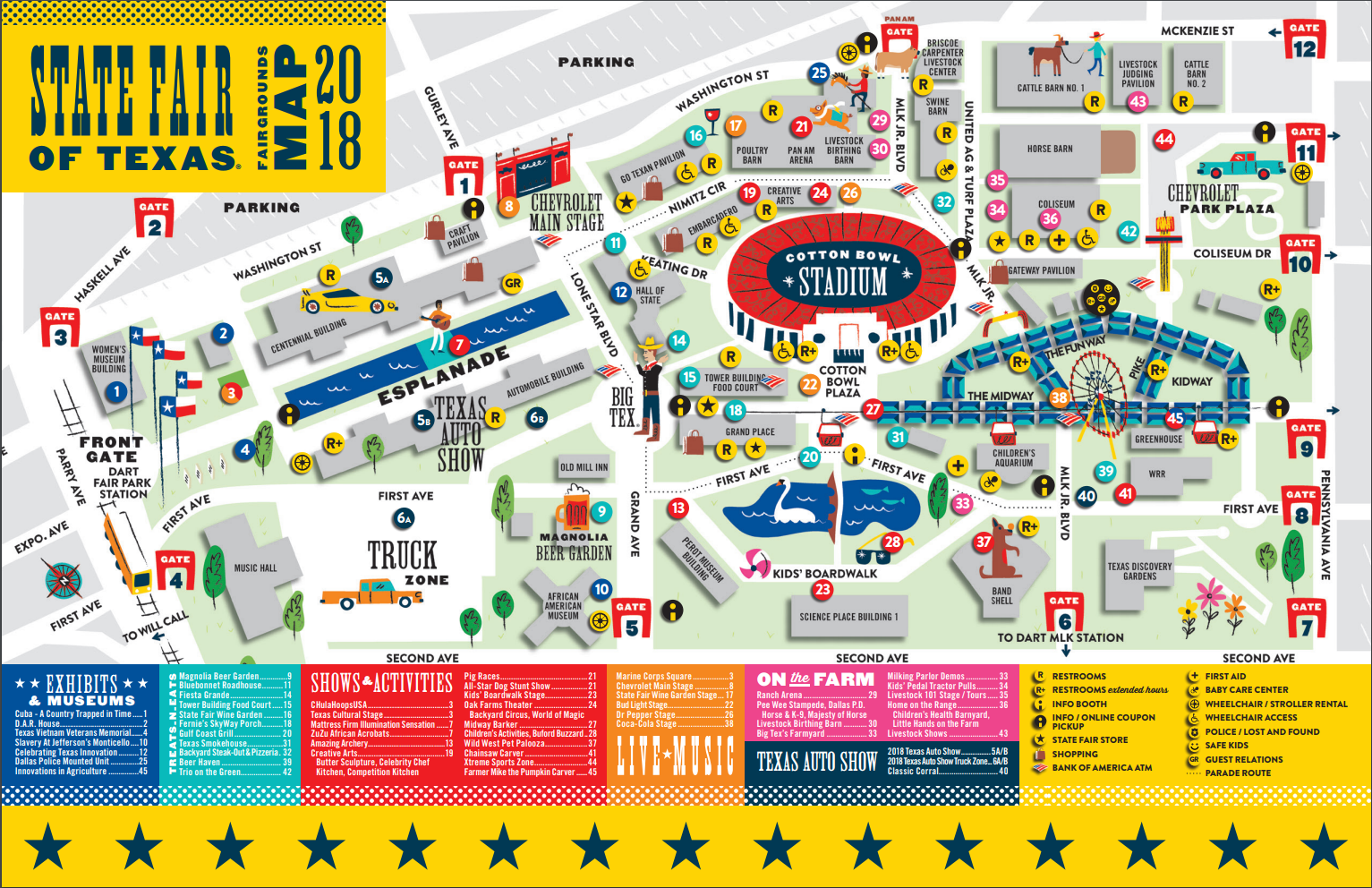 (Photos Source: Bigtex.com – State Fair of Texas)
State Fair Visitor's Guide here!
Have a great time at the State Fair! Don't forget about the Texas Auto Show! There is so much to do every year! Hopefully these tips guide you in your journey! The Jeffery Group is proud to bring you information about community developments & events such as the State Fair. Understanding the values essential to residents within communities, including social engagement, is a priority at The Jeffery Group for us to take into account the well-being of our current & future clients. The Jeffery Group is a Top Residential Real Estate Producer awarded in 2017 & 2018 by D Magazine as the "Best of Big D"! In August 2018, we were nominated by 360 West Magazine as a Top Producing Real Estate Group! We continue to strive for excellence by attention to detail through every step of the way for our clients. Feel free to play with our free MLS listing search below to find available homes & contact us when you need ANYTHING or have questions about any home. We are here to serve YOU & the community!
Listings in Dallas available here through the Jeffery Group:
(https://www.thejefferygroupdfw.com/listings-search/#/-221697117)
The Jeffery Group was awarded "Best of Big D" in 2017 & 2018
For Top Residential Real Estate Producer.
More blogs about other great developments, events, & communities available here through The Jeffery Group

Authored by: Drew Plaza