The Jeffery Group Takes You to Castle Hills in Lewisville
The Realm at Castle Hills is a master planned 324 acre mixed-use development opening in the Fall of 2019! Located just South of 121 & West of Josey lane, this development will include entertainment, retail, office & residential spaces! The new mixed-use development will be an extension of the already established Castle Hills subdivision built on what used to be the Bright Family Farm. This area has shown to consist of a healthy work-life balance centrally located between other thriving North Texas cities. Phase I of the development will include a 9 story building, consisting of 235,000 sq. ft. office space & 15,000 sq. ft. of 1st floor dining. Additionally, Phase I will feature a large park area to stroll about with an outdoor entertainment space! Phase II will feature a 260 unit apartment complex above 35,000 sq. ft. of retail space projected to be complete by mid-year 2020! Video, listings & more details below!
Video: The Realm at Castle Hills
(Video Source: Bright Realty-YouTube)
The development will combine the elements of leisure, dining, shopping, entertainment, living & working! Located only 5 minutes from the new Legacy West development & Grandscape that includes Nebraska Furniture Mart. Lake Lewisville is 10 minutes away & DFW airport only 15 minutes! Accessibility to get from A to B from Castle Hills is easy to accomplish while still preserving a relaxing environment back at home on this great piece of land. With the North Texas area thriving having so many things to do nearby this makes the Castle Hills community ideal for those that want a little something to do while maintaining some distance from the hustle & bustle of downtown. Future phases of the project include condominiums, an amphitheater, boutique hotel, and extensive hike/bike trail system. Two teaser photos below!
Photo: Rendered Drawing (Entry View)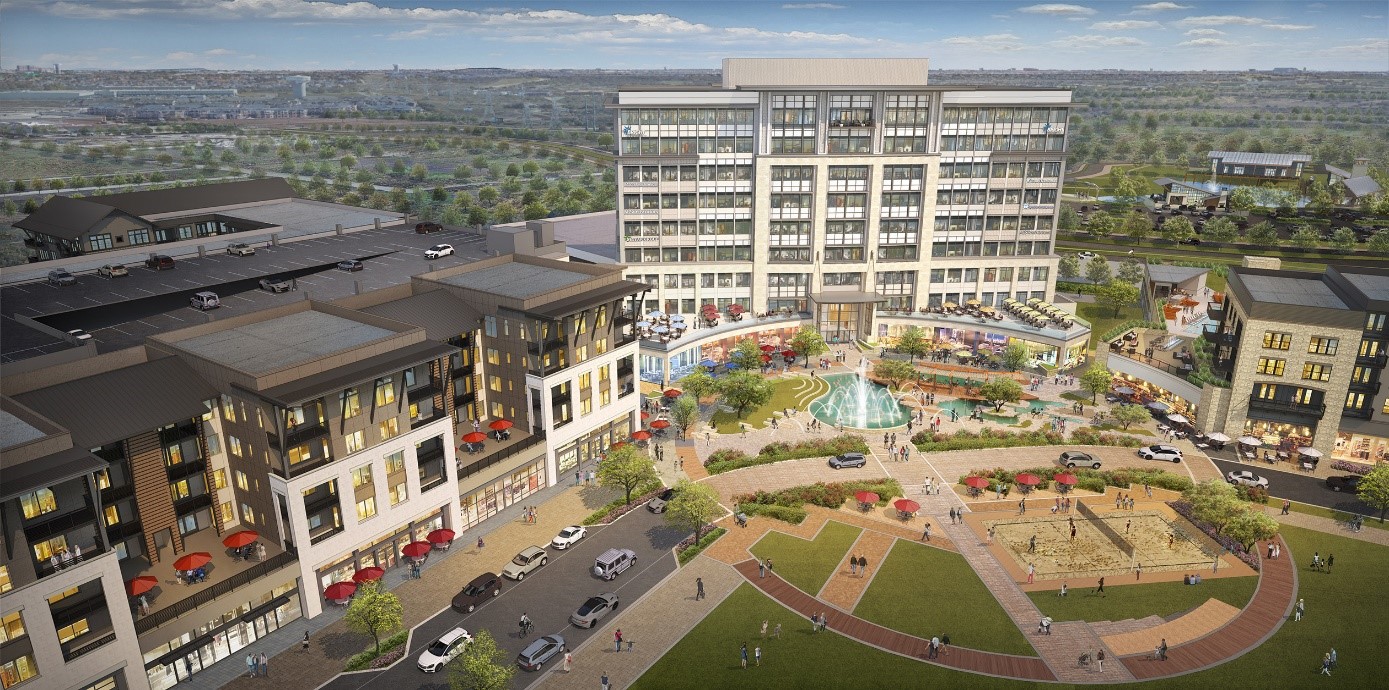 (Photo Source: Bright Realty)
Photo: Rendered Drawing (Dining & Entertainment View)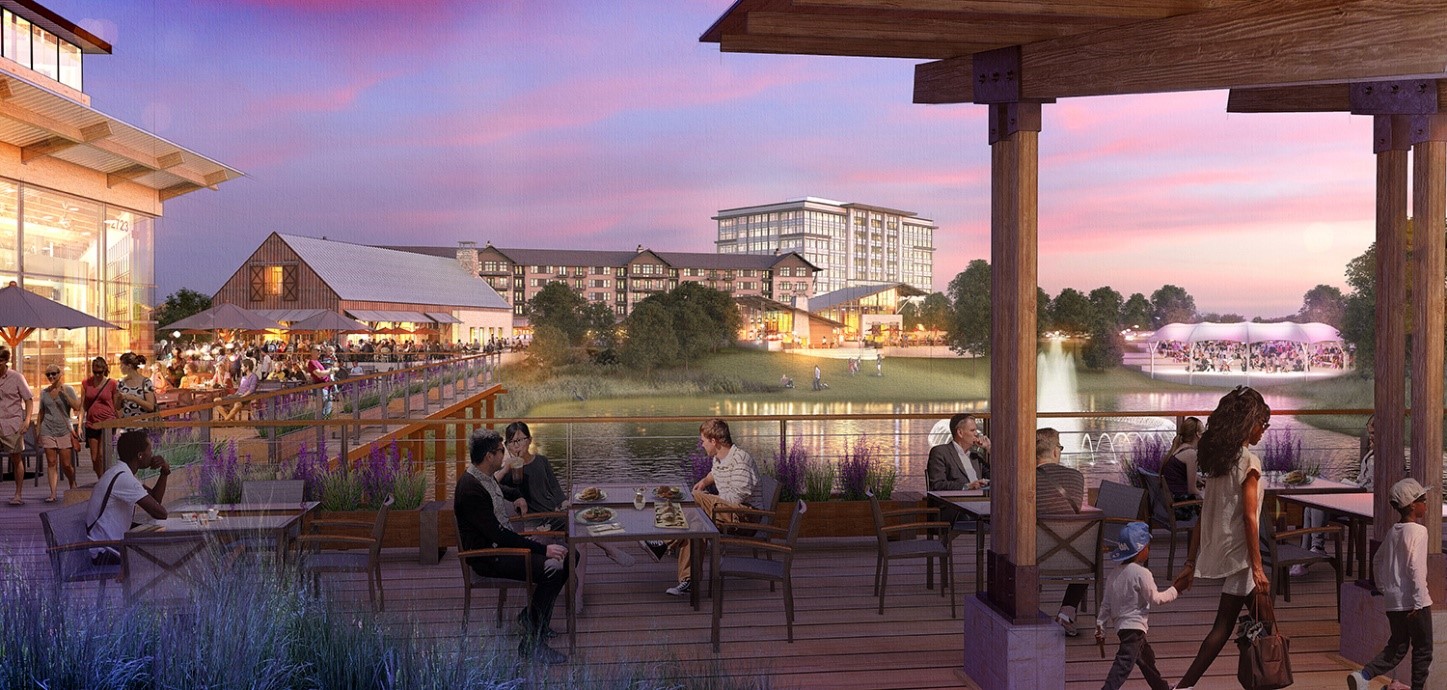 (Photo Source: Bright Realty)
This development is another feature that makes the DFW metroplex so diverse by having all these great areas not centrally located downtown but spread throughout the whole North Texas region allowing them to flourish! The Jeffery Group constantly has its' eyes forward on community developments such as the one mentioned above that incorporates the values essential to the residents within communities. The Jeffery Group is a Top Residential Real Estate Producer awarded in 2017 & 2018 by D Magazine as the "Best of Big D"! In August 2018, we were nominated by 360 West Magazine as a Top Producing Real Estate Group! We continue to strive for excellence by attention to detail through every step of the way for our clients. Feel free to play with our free MLS listing search below to find available homes & contact us when you need ANYTHING or have questions about any home. We are here to serve YOU & the community!
Listings in Lewisville Castle Hills Community available here through the Jeffery Group:
(https://www.thejefferygroupdfw.com/listings-search/#/-606416364)
The Jeffery Group was awarded "Best of Big D" in 2017 & 2018
For Top Residential Real Estate Producer.

Authored by: Drew Plaza